Help homeless and low-income families regain their independence. We offer many opportunities to make a difference in the lives of the families we serve.
Volunteers are the backbone of our programs. Prepare a meal. Read a story. Help write a resume. Offer compassion and support. Even an hour of volunteering can change lives.
Company-tailored volunteer programs, event sponsorships, and cause-marketing relationships provide a way to help families in need, boost employee pride, and enhance corporate presence.
Our Promise Guild members help children and families avoid or recover from homelessness every month with an automatic recurring gift to Family Promise.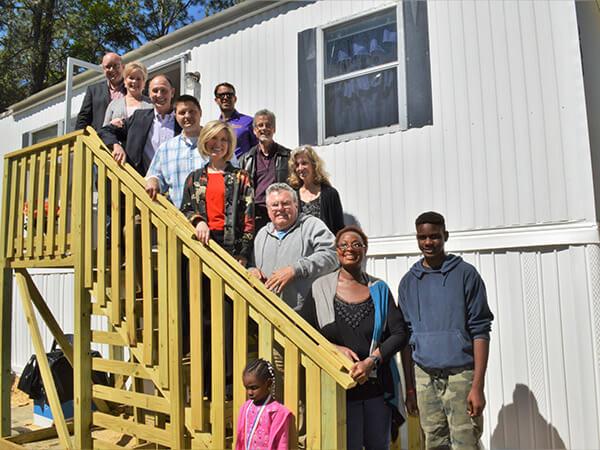 Are you interested in starting a Family Promise Affiliate in your community? We'll help you with every step of the process, mobilizing local resources and uniting the community in a coordinated effort.
Dedicate a special occasion like a birthday or anniversary to families in need. Turn an athletic event, tournament, or competition into a fundraiser. What are you passionate about? Your imagination is the limit when it comes to creating an opportunity to support children and families facing homelessness! Our online fundraising templates make it easy to spread the word.
Working at a Family Promise Affiliate provides an exciting opportunity to make a difference for families and gain experience in the nonprofit sector. View our most recent opportunities to join our team.