Family Promise Affiliates
Family Promise is the leading national organization preventing and ending family homelessness. Our approach to this crisis involves prevention services before families become homeless, shelter and professional staff support to help families experiencing homelessness access housing and resources, and stabilization programs once families have secured housing.
This holistic solution empowers the families we serve to achieve sustainable independence. It is our aspiration to change the future for 1 million children by 2030 and we will accomplish this goal via the efforts of our 200+ Family Promise Affiliates and countless volunteers.
Family Promise Affiliates offer Prevention, Emergency Shelter, and Stabilization programming.
ViSIT OUR Volunteer PORTAL
Ready to get involved? Family Promise Affiliates across the U.S. offer volunteer opportunities for individuals and groups, in-person and virtually. Visit our Volunteer Portal to find your local Family Promise Affiliate.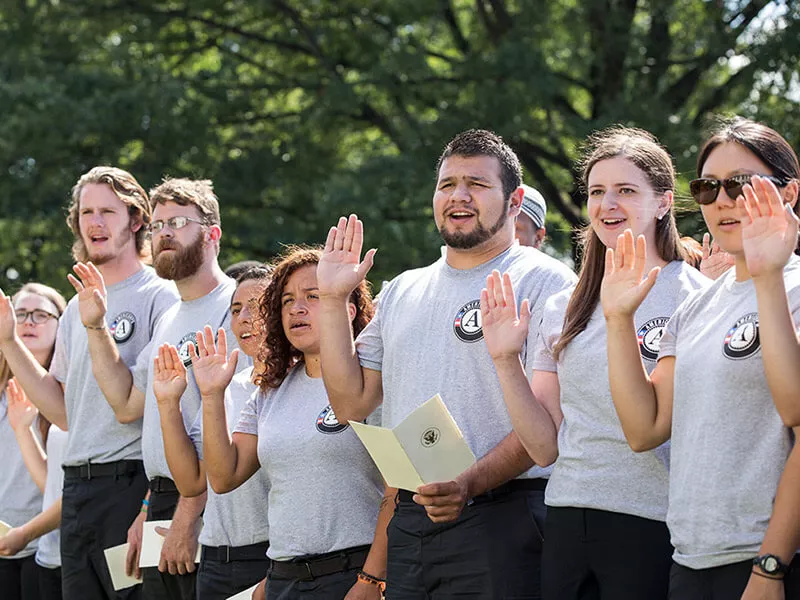 Volunteer FAQs
At Family Promise, volunteers are the backbone of all of our programs. For three decades, volunteers have made meals, provided companionship, read stories, and offered compassion and support. Family Promise offers many exciting opportunities to use your skills for impact through virtual, in-person, and corporate volunteering.
Interested in BECOMING an Affiliate?
Family Promise has a proven strategy for forming Affiliates. The transformative outreach for faith communities, civic groups, and corporations alike is a highly successful solution to preventing and ending homelessness. Affiliates may provide Prevention, Shelter, or Stabilization services to the community.
The initial step is a needs assessment to understand the resources and gaps for families with children in your community. After that, we engage your community through meetings and build local leadership. Family Promise will work intensively with your community as the program develops.
Earn a Grow With Google Career Certificate
The Grow with Google program provides access to in-demand jobs through rapid reskilling, without the need for a college degree or prior experience, in the fast-growing fields of data analytics, project management, user experience (UX) design, and IT support. Participants learn at their own pace and can be job ready in six months.